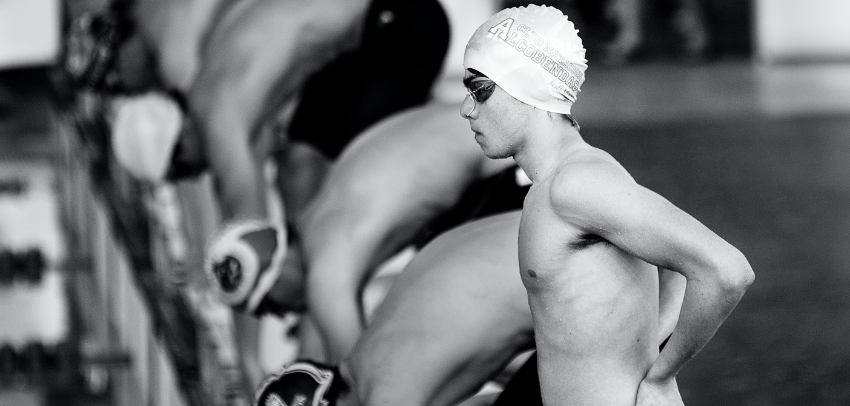 Recruitment can be a tough gig. There's a lot of competition out there, and every recruiter is gunning for the same clients. But being a recruiter, and being an excellent recruiter are two entirely different things. And to be an excellent recruiter, the first step is to find out what your competition does, that you don't.
Experts like Dr John Sullivan from ERE have long known that the key to having both quantity and quality in your applicant pool is understanding your competition. In fact, if you don't pay attention to your competitors, you're going to lose a lot of potential quality employees to their superior recruiting talents. On the other hand, if you do pay attention, you'll be able to see what they do that you don't, and elevate your own recruitment capabilities.
Your Competition
Identify Your Competition
The first step to understanding what your competitors do that you don't is to identify those competitors. But you might be surprised to learn that your recruiting competition is not necessarily your direct business competition. 
When you think of your recruiting competition you'll likely think immediately of other recruiting agencies. These are agencies that are performing a similar recruitment role to you or working in the same industry. But you might not always consider other organisations that are hiring similarly qualified candidates to you even if they're in different industries entirely. 
These recruitment competitors comprise a major threat to your own ability to find quality candidates that meet your clients' needs.
Understand Opposition Research
Once you've identified your competition, it's time to take on some opposition research. Opposition research is simple – it's the practice of gathering as much publicly available information as you can for use against your competitors. And it's how you will understand what your competitors are doing that drives their success.
While it sounds cut-throat, it's literally what your competitors themselves are doing to understand you and your business right now. Opposition research provides your organisation with an information advantage that allows you to win a greater share of recruiting competitions. After all, there's truth to the saying, knowledge is power. 
And whether you realised it or not, opposition research is what you're doing right now.
What Your Recruitment Competitors Do That You Don't
A Strong Brand Strategy
Your branding strategy can make or break candidate attraction results. It helps you stand out among competitors and attract top talent. It also makes it easier and more compelling for employers to seek you out when they have roles to fill.
Social media is a great place to start developing a strong brand image. You can appeal directly to your target audience to build engagement and demonstrate your expertise. You can share your thought leadership, your wins and your authentic brand personality through social events, parties, promotions and charity involvement (for example) to create loyal followers. You can share this content across your website and digital channels to leverage that brand power. And you can be assured that your competition is doing the same.
Cutting-Edge Technology
Cutting-edge recruiting software can build in efficiencies. Tracking systems can automate your processes, saving time and improving productivity. And utilising cloud based systems means you'll always have up-to-date data. 
Your opposition research can show you what software, systems, processes and technology your competitors are using to give them an edge. Adopting these systems, and ensuring that you're always looking for future advancements can harness that edge for your own organisation.
Industry Partnerships
Creating partnerships with universities and other organisations can help you attract the newest generation of up-and-coming candidates. And forming partnerships with big industry players can be a mutually beneficial relationship allowing the easy flow of roles and employees back and forth. But there are other kinds of partnerships that can work really well, too.
To understand what these are, look to what your successful competitors are doing. Maybe your potential candidates are part of mentorship groups that you can become involved in. Maybe they're meeting expert candidates with years of experience at charity events. The trick is to think outside the box because that's certainly what your top competitors are doing.
Specialist Recruitment Partners
Working with recruitment partners who specialise in your niche sector or sub-sector can give you an edge against your competition. These partners will come with years of highly relevant knowledge, data and analysis, and can provide market insights that help you better attract the best candidates.
As aviation recruitment specialists, we can help you fill your roles with pre-vetted, highly qualified candidates easily and quickly. We can help you turn over your roles rapidly meaning less downtime for your own clients. And we can help you elevate your business above any of your competitors making you the best in your field.
If you're looking for a recruitment partner in the aviation industry, we'd love to help. Get in touch today.