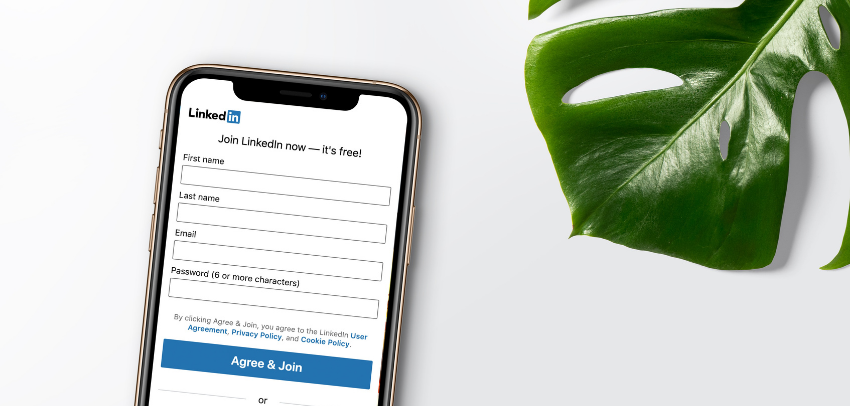 LinkedIn is a powerful platform for job searchers. In fact, there are now over 30 million companies on LinkedIn with 20 million open job listings. That's a lot of available work. Of course, there are also 760 million individuals on the platform as well. And that means that it's getting harder and harder to stand out from the crowd even when you'd be perfect for a potential role.
So we researched and reviewed and spoke to some of the best LinkedIn experts in the industry to find out what it is that you can do right now to boost your online presence on LinkedIn. Everyone and everything pointed us to one thing – engage. And how do you engage? Through comments.
Engage to Stand Out
LinkedIn is at its heart a social platform. While it's not as casual or personal as Facebook or Instagram (and certainly not Snapchat), it's still a place where people come to connect with others. And because of that, when you engage well you grow your presence.
So, how do you engage well on LinkedIn?
Consistently Comment
The first thing you need to do is consistently and regularly comment on other people's content. LinkedIn's algorithm favours content that it believes its audience will like, engage with and that will keep them on the platform longer. So, when you comment on someone else's post, LinkedIn then broadcasts what you've liked or written directly to the feeds of the people you are connected with. And as those people become more and more aware of you, this raises your own profile.
Make Your Comments Substantive
Comments like 'great ideas', or 'cool video' are not going to cut it. They are 'engaging' in the strictest sense but if you're just limiting yourself to these plain vanilla interactions you're doing yourself a disservice. First they are utterly forgettable. And second, you're missing out on the chance to share your insights and demonstrate who you really are to your prospective employers.
Take the time to leave substantive comments. Don't be salesy, but do share your thoughts and insights that show who you are and showcase your particular expertise. 
This is a great example of a comment left as a response to a critique of a Plane & Pilot article. But what's important about it is that is shows that the writer is interesting, thoughtful, informed and has some expertise on the subject matter.
Jim Durling
2nd degree connection, 2nd – Reliability, Maintainability, and Safety - RAMS Senior Engineering Specialist
My first few jobs a hundred years ago, I worked in a failure analysis lab in Los Angeles. I would come into the office and parts of an F18 FLIR pod would at my desk. I would have to determine how and why it failed all the way down to the micron level. It could have been a microcircuit or bearing or focal plane array. We used scanning electron microscopes and all kinds of chem analysis, fracture analysis, etc. Failure analysis is a science within a science... I always laugh when a new grad says, Jim do you know what a root cause analysis is?... (Original LinkedIn post and comments).
Think Value Add
You want to think about your comments in terms of the value that you can add to your networks, and to the networks of the people whose posts you are commenting on. What do know that you could share? What insights do you have to the problem or issue that they're talking about?
It's important to remember that we're engaging not lecturing, so your value might be asking a really good question that others in their audience might also be concerned with. Think outside the box to find ways to stand out, engage and be memorable, without being a know-it-all or over-the-top self-promotional.
LinkedIn Can Work For You
People just like you are finding new roles and new opportunities on LinkedIn every day. But particularly during hard economic times it pays to stand out from the crowd. Engaging with your target audience and potential employers through thoughtful, substantive comments is a great way to do just that.
If you're looking for a job in the aviation industry, browse our job listings, or register for free job alerts via email. We'd love to help you nail your next aviation industry role.