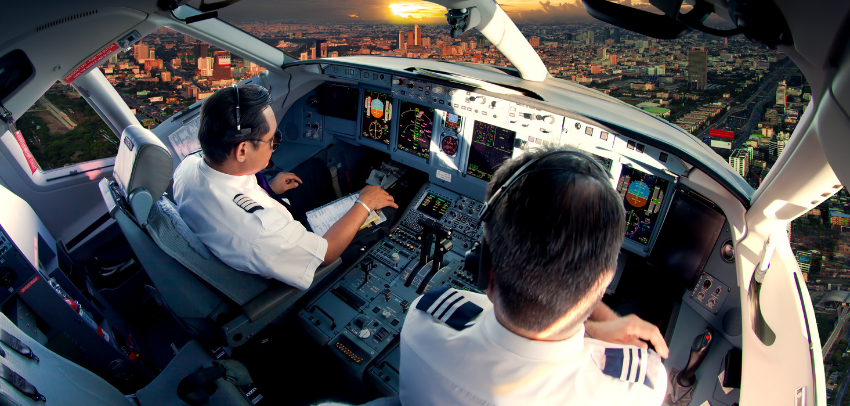 The time for watching and waiting is over. If you're in private or business aviation, it's time to make proactive personnel decisions right now. Here's why.
Why You Need Proactive Personnel Decisions Now
Historically, the airline industry has always drawn a significant portion of the available aviation workforce. Prior to COVID-19 that sometimes left business aviation on the back foot. In fact in 2018 there were concerns of a serious pilot shortage throughout the entire aviation industry. Private and business aviation pitted against airlines as they were forced to compete for a dwindling pool of qualified pilots.
The COVID-19 Response by the World's Airlines
In the immediate wake of COVID-19, these concerns became moot. The world's airlines believed that it could be years before there was enough recovery to reach normal levels. So, they made what appeared to be smart business decisions by grounding large portions of their fleets, furloughing a huge part of their workforce and offering many of their pilots the option to take early retirement.
And it worked. For the short term. The problem is that the entire airline industry rebounded much more quickly than anticipated.
The Travel Industry Rebound
Once the travel industry started to rebound, the airlines became incentivised to return staff (particularly pilots) to work as they were forced to reconstitute more quickly than anticipated. Unfortunately, thousands of pilots were now unavailable. Many pilots who had been offered early retirement had taken it. Baby boomers, who make up the largest portion of the qualified pilot pool, are still retiring. This makes recruiting difficult – and the airlines are becoming more and more frantic in their recruiting processes.
The Impact on Private and Business Aviation
The airlines, with more lucrative compensation packages and regular schedules, have always been able to pull more than their fair share of pilots. And that trend will continue. Airlines are (and will be) aggressively recruiting qualified private and business aviation pilots who are able to competently fly complex aircraft. This will again pull those candidates disproportionately to the airlines at the detriment of the other aviation industries.
That's why you need to be ready to make proactive personnel decisions now. If you're not ready to recruit and hire now, you might be left with your hat in hands when it comes time to fill roles within your company.
Drawing Qualified Candidates
If you're an aircraft owner (of any stripe) looking to hire an aircraft pilot, it might seem like an impossible task to compete with the deep pockets and sophisticated recruiting processes of global airlines. But you certainly can, if you start now.
In fact a study of RyanAir employees shows exactly what pilots are looking for. That is being based at home, working a fixed roster pattern, working for a financially stable entity, being paid a competitive salary and having job security.
At this stage it pays to be proactive. Put together a competitive package for new hires that hits those points. And once they're there, working for you, make sure you pay them competitively.  Give them comparable benefits and create a culture where they (and all your employees) feel valued. This will not only inform and draw in new hires, but it will also inspire your current employees to stay loyal to you.
Takeaway
At the end of the day your business can't succeed without the right staff in place. And we can help you manage that. Get in touch to find out how AviatorJob can help.
We can help you fill your aviation roles – quickly, easily, affordably. Get in touch now.