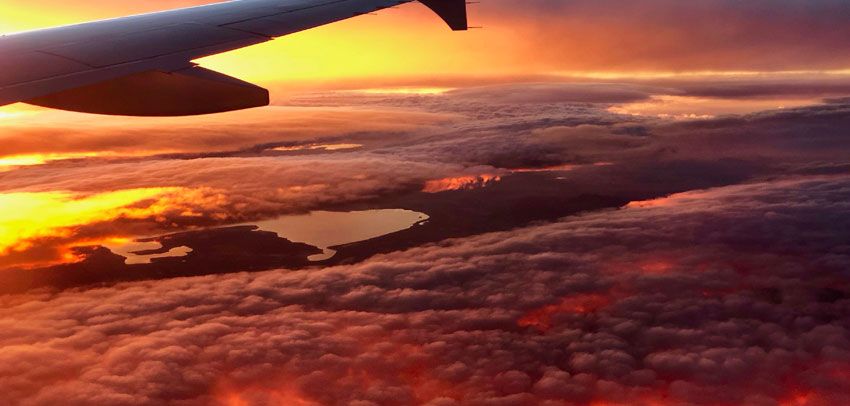 In our last article we talked about the logistics of moving overseas for an aviation role. Now we're back to talk about part 2 – the benefits! And there are a lot of benefits.
Not everyone has the opportunity to move overseas for work – but we're extremely fortunate in the aviation industry to have internationally marketable skills. And at AviatorJob, we know first-hand how incredible an experience it can actually be. In fact, our entire team has lived abroad for aviation roles, including in the UK, Australia, New Zealand, Germany, Brazil, Ecuador, Paraguay, Colombia and the US. 
But if you're still on the fence, here are some great benefits to moving overseas for an aviation role.
Benefits of Moving Overseas for an Aviation Role
Range of Career Opportunities
Depending on your skill set, broadening the area that you're willing to work also broadens your career opportunities. Other countries' economies may currently be stronger than your country, or the aviation industry may be developing at a faster pace. It might even be that there are new airlines, or new manufacturing facilities abroad. But it certainly pays to expand your job search past your own borders. 
Not only will you have more quantity of opportunities, but the quality may increase as well. Many countries have a unique area of expertise or focus. The middle east is known for luxurious business travel. Japan boasts one of the best airlines in the world. Singapore Airlines boasts the longest non-stop scheduled flight (between Singapore and Newark). And pre-COVID Vietnam and India had the fastest growing aviation industries with massive potential. 
All of these can give you certain career opportunities you may not be able to get in your home country.
Personal Development
Your move won't just broaden your career opportunities, but your personal ones as well. You get new experiences, learn to live and work with new people, are exposed to new cultures and are able to grow on a personal level.
As American musician Warren Zevon said, 'I'll sleep when I'm dead.' Take the opportunities you can, while you can.
Expand Your Network
Working in a new environment will expose you to new employers and colleagues that will allow you to expand your network. These new connections may be just who you need when it comes time for your next job or promotion opportunity, whether internal or external. And the broader your network, the more you can stay abreast of the latest developments in your field and take advantage of any opportunities those developments present. 
Show Your Commitment
Being willing to relocate for a desired role shows your commitment to potential employers, both on that particular job search and later on as an element of your CV, which makes it a win win. Employers will see that you are willing to do what it takes to advance your career, and that you are truly passionate about the aviation industry.
Improve Your Communication Skills
Working in a new country, even if the language is the same, naturally requires you to work with people from other backgrounds and cultures. This will help you develop stronger communication skills in order to work well and cohesively in that new environment. 
Cross-cultural communication skills will put you in good standing when you're looking at roles in multinational companies who require just that experience in their employees.
Taking the Plunge Overseas
Don't discount your dream job just because it's on the other side of the world. Working internationally can be a positive career move – exciting and fun, of course, but also a stepping stone to developing both professionally and personally. And once you've navigated the international aviation industry, the world truly belongs to you!
Find out how AviatorJob can help you with your next international aviation job.