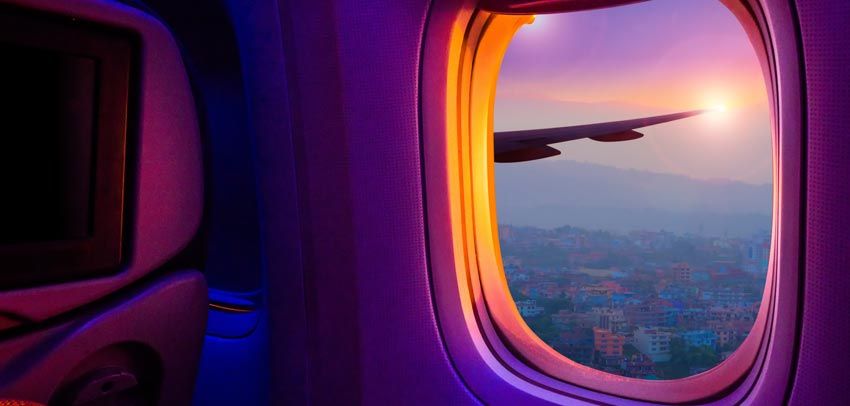 A recent survey by finance giant Nationwide found that nearly half of all employees would consider moving to another area for work, either for more money, or a better work-life balance. Not everyone has that chance, of course. 
But working in the aviation industry means that you are much more likely have an internationally marketable skill. And that means that you're in the fortunate position of having opportunities to work in many other countries.
Emerging and growing markets have a significant need for talent that they can't always access locally. Despite economic difficulties or unemployment issues, the aviation industry (among others) still needs to find enough highly-skilled workers to fill critical roles that will support this growth. That means that there are international aviation opportunities available right now. 
Of course, once you've decided that you'd like an overseas role, you still need to make the move itself. And that entails a few logistics. 
The Logistics of Moving Overseas for an Aviation Role
Know Your Visa Requirements
When you're applying for a role in another country, do a bit of research to see what your visa requirements are. Often your new employer will arrange for a work visa or temporary visa for you, but taking the time to understand what you need will demonstrate a commitment to making the move. And if it's not something that will be done for you, you will understand the next step to take.
Where Will You Live?
Do some research to find out the best place to live and whether you should rent or maybe even buy. In many countries there will be expat communities online where you can ask questions and get some support.
Understand Your Tax Requirements
Speak to an expert about your potential tax requirements. Will you be required to pay taxes in your home county as well as your new country? Do you need to file a tax return in both jurisdictions? Understanding your tax requirements will make things much smoother for you in the long run.
Consider the Logistics of Physically Moving
You'll also want to figure out the logistics of physically moving to the new location. Will you need to sell your current home, or will you be renting it? How long will it take you to 'wind up' so to speak, and be prepared to start your new role? You'll also want to speak to an international removalist about the ins and outs of moving to that particular country, and how long it will actually take.
While a new employer may help organise the physical move for you, it's best to have an understanding of the logistics prior to any interviews. This not only shows that your committed to the role, but also ensures you understand what you are committing to.
Medical Insurance and Health Care
It's also a good idea to find out what will happen if you get sick or injured. Will you have access to health care? Many insurance companies offer special expat insurance to cover you where government sponsored health care won't. And sometimes the employer will arrange for and cover this as well.
Other Things to Consider
There are many other things to think about, such as will you have pets to relocate, will you need a car or other transportation, what will you do with any pension or retirement plan payments and how do you get a bank account. Each of these will have answers that depend on the relocation country. But a little bit of research will find you the answers that you need.
Where to Go For Information
Your home country will likely have a travel information website, which is a great place to start. For example, in the UK you can view the government's Foreign Travel Advice, you can visit the Bureau of Immigration in India or Travel.gov in the United States. Each of these, or your own country's government site, will have helpful information about relocating overseas. 
Companies like Experts for Expats can help you find additional information that you need. International relocators are industry experts and can assist with the physical move. And of course, there are niche businesses out there such as Pet Relocation, that help with some of the specifics (in this case, relocating your pets).
Takeaway
Our team have lived and worked abroad and found it to be an incredible experience. Nick and Tracy have lived and worked in the UK, New Zealand and now Australia. James has also lived in the UK, but also Germany, Brazil, Ecuador, Paraguay, Colombia and Miami. The opportunities truly are incredible. 
Right now we have excellent roles overseas just waiting for the right applicant. Don't miss out on your chance to explore the world and expand your horizons, both personally and professionally. An international role is just the way to do it.
Give us a ring! We'd love to chat about your next role and how we can help you get it.