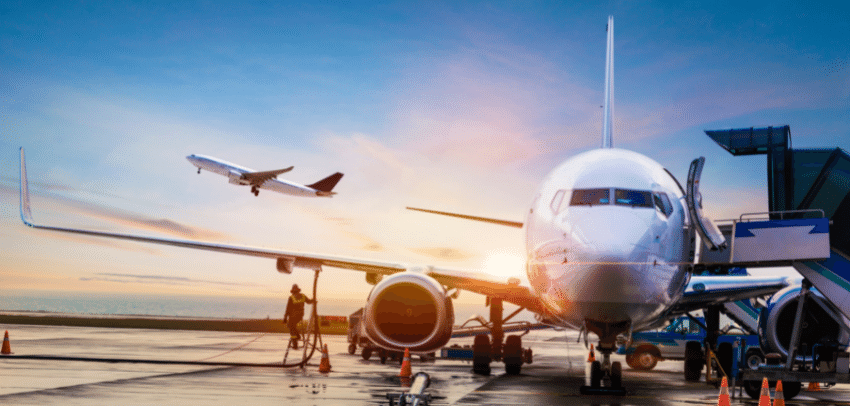 The aviation industry is going through a transformation and positive things are finally happening. Around the world, the industry is struggling to get back to where it was before pre-COVID. The good news is that it is trying!
Let's address the issues
Trained and skilled personnel are required to help with the logistics and operation of airports, airlines and all the other aspects of the aviation industry, and they appear to be in short supply. In Europe, it is evident that some carriers are struggling to meet their demand for several factors, which include the lack of flight and cabin crews. As a result, many are collaborating with other carriers to meet demand throughout Europe. Many carriers are also cancelling or rescheduling flights to maximise flight capacity.
We have seen many airports struggling with logistics and staff within the terminals and on the apron. A shortage of airport baggage handlers has seen pilots in some instances helping ground staff with loading passenger bags onto aircraft to ensure that slots are met, customers not kept waiting and generally inconvenienced.
The industry is behind the proverbial 'drag curve' and chasing to get things back to some form of normality. But how long will this take?
Everyone has been affected by the pandemic and those in aviation are no exception. The main issue may be trust, with many fearing this may happen again. As a result of not being able to work and being made redundant or furloughed, many aviation staff have lost faith in the industry or pivoted to alternative careers. This is understandable but  itis something that needs to be addressed, if trust is to be regained and a speedy return to normal operation is to resume.
Add to this the backlog of training requirements to get people back to where they were. Renewals of licenses, refresher training, security clearances and background checks for new and returning employees. There have also been social, political and economic challenges, such as Brexit and the conflict in Ukraine. A lot has happened in the last couple of years and the aviation industry is trying to catch up.
There is the continued issue of the global supply of pilots. Management consulting firm Oliver Wyman estimates the industry is facing a deficit of about 8,000 pilots, or 11% of the total workforce and says the shortfall could reach 30,000 pilots by 2025. Even the US air force has reported a shortage of 1650 pilots in 2021.
Look for the opportunities
Attracting the next generation of aviators is the new challenge for the industry. There is an urgency to promote aviation roles as a viable career option and encourage the next generation. For those thinking of a career in aviation, now is your time to shine!
This is a great opportunity for training companies and colleges to prosper from the demand. For those in aviation training sector, showcase the opportunities and highlight the urgent need for personnel in a variety of roles in the industry.
What is thriving in aviation?
While the industry continues to steadily improve, other areas are thriving. The drone market has firmly established itself and will continue to grow as the capabilities and opportunities offered by UAVs become apparent. From crop spraying to online deliveries, the possibilities range far beyond the traditional photography and video solutions many associate with consumer level drones.
Read: Becoming a Career Drone Pilot
The sky is the limit
It's not all doom and gloom. The freight sector was spared the worst effects of the pandemic—and in some areas even flourished. Now the increasing demand for travel is leading to an increasing number of passenger flights—with the resulting demand for an increase in staff to enable them.
Plan ahead
Whether you are looking to return or are looking to begin your career within the industry, now is the time to prepare. Are you mentally and physically ready?
Ensure your resume is up to date, along with your training records and certificates where applicable. Your CV should showcase you in the best possible way to give you the best chance of landing the job you've always wanted.
Read: 5 Tips to Take Your Aviation CV from Average to Extraordinary
A Positive mindset is needed
While this has been a very difficult time for the vast majority, a positive mindset is needed now more than ever. When the unexpected happens, sometimes it helps us to see other opportunities we may not have seen before.
Now is a great time to explore and establish your aviation goals.
We've got great aviation jobs online right now. Check them out and get on your way to your next fantastic role.