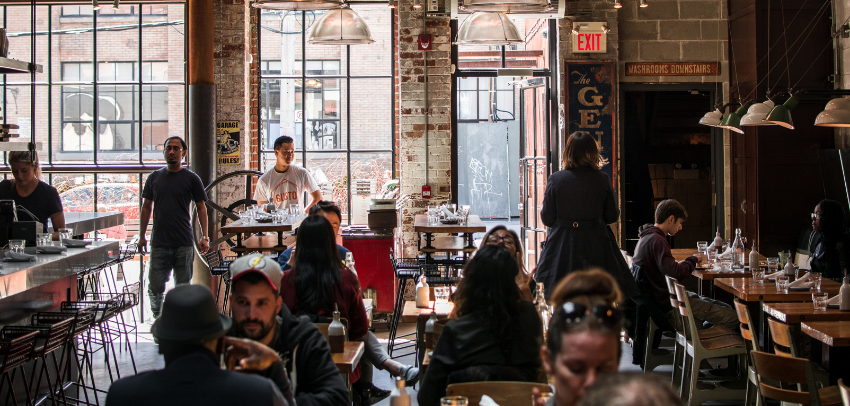 In the aviation industry, many candidates are finding themselves having to apply for positions during one of the most challenging times in modern history. And because of this, some experts are reporting that it's become an 'employer's job market'. 
While this is true in many ways, the sheer volume of available candidates means that the 'employer's job market' isn't making the employer's job any easier. And working out how to choose the best candidate for your company has become harder than ever.
How to Choose the Best Candidate for Your Company
Before you get into the nitty gritty, you need to know what you're looking for in a new recruit. This goes beyond just licences, education and experience. Instead, it's about the primary tasks that you want them to accomplish after they've been hired on and the core behavioural traits you want for your employees in general. In fact, behavioural traits go to the heart of your organisation's culture and engagement. And as  87% of organisations cite culture and engagement as one of their top workplace challenges, it's an extremely important part of the hiring process. 
Once you have those firmly in mind, you can use specific methodologies to get to the heart of those traits and skills and determine whether this candidate is the best one for your company.
Methodologies for Choosing the Best Candidate for Your Company
Take Them Out of the Interview Space
In a formal interview, it's sometimes difficult to see how a candidate will interact with you and your team day to day. But if you're able to take them out of the formal interview space, and into a more relaxed, normalised environment, you can change those dynamics. This will provide a more accurate reflection of their personality and potential fit within your organisation's culture.
You might take them out to lunch, meet for a coffee, go for a walk or even have the interview on the rooftop of your building. You might think about inviting different team members who will bring a new vibe and elicit another kind of response. Whatever approach you decide you'll want to pay attention to how the candidate behaves when faced with different personalities and environments. 
Consider: how do they interact with people they meet (including waitstaff or team members who are 'less important' to their hiring)? Are they interested in others? Do they ask questions or just talk about themselves? These are the kinds of behaviours that will impact how well the candidate will ultimately fit in with your team and your organisation's culture.
Talk About Their Passion
Asking candidates to talk about something they're passionate about (outside the workspace) is a great way to learn about what drives them and how they'll fit within your team. It's important that this is less a conversation, with you peppering the chat with your own thoughts and observations, and more about you listening to how they speak about something that's important to them. 
When you hear them speak about their own passions you can get a good sense of how they view life, and how they behave on their own within it. If the person volunteers time at a soup kitchen or if they race mountain bikes – what they're passionate about is less important (mostly) than why they love it and their behaviours around that passion.
Get Third-Party Feedback
Having a third party give their impressions of a potential candidate is invaluable. It's especially useful if their interactions can happen without you (or whoever the hiring decision-maker will be) being present. You might ask your team members to take the candidate into the break room for a cup of coffee, or to give a tour of the offices. You'll want to ensure that you tell your team (but not the candidate) that you'll be looking for feedback so they know to pay attention, but otherwise you can generally leave the interactions to them.
You'll be surprised how often you'll hear that candidates who were completely charming with you, didn't even smile at the receptionist when introduced or failed to ask the team member a single question about themselves.
Give them a Problem or a Project
To drill down into the heart of the skills a potential candidate might have, and how they can utilise those skills to assist your business, give them a project to undertake or a problem to solve. This can be part of the application process or part of the interview itself. But how they undertake to conceptualise the problem, brainstorm a solution and present that to you can give you a lot of information not just on how much of an expert they are in that area, but also how they perform under pressure.
Specialist Recruitment Partners
Working with recruitment partners who specialise in your niche sector or sub-sector can give you an edge in choosing the best candidate for your company. These partners have years of highly relevant knowledge, data and analysis, and can vet potential candidates to ensure that you're not doing all the hard yards on your own. 
While of course you'll want to go through the steps included here when you know you're already starting with high-quality potential staff, you're able to focus on nutting out the less easily identified, but certainly vitally important, qualifications about cultural fit, behavioural abilities and niche skills. And these are the things that you are the most qualified to assess.
As aviation recruitment specialists, we can help you fill your roles with pre-vetted, highly qualified candidates easily and quickly. We can help you turn over your roles rapidly meaning less downtime and less wasted resources. Most importantly, we can get you on the road to choosing the best candidate for your company.
If you're looking for a recruitment partner in the aviation industry, we'd love to help. We can help you choose the best candidate for your company today. Get in touch.