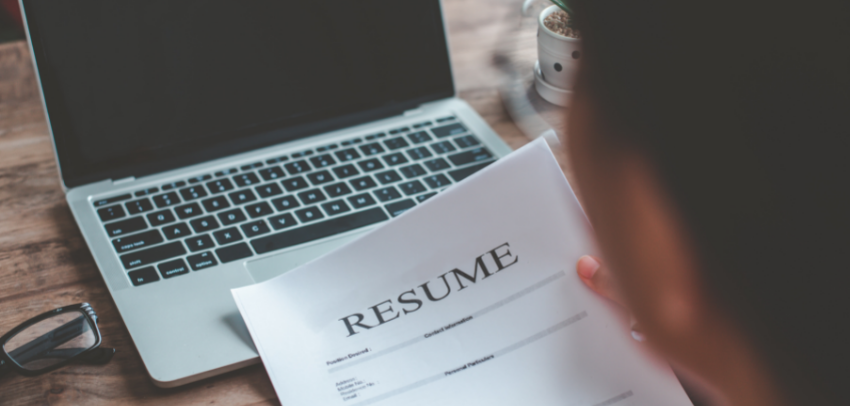 In 2021 online job postings seeking travel agents, tour guides or flight attendants dropped 70% to 90% between March and November compared to the beginning of the year, according to OECD.
We are starting to see some recovery in the global aviation industry, but competition for roles is fierce with 200-250 candidates per role. What benefits can inclusion of a covering letter give you?
To give yourself the best possible chance of selection for an interview, it is essential that the recruiting company know all there is to know about you including why you are best suited for the position.  
What's the point of a cover letter?
The point of a covering letter is to try and establish a connection with the recruiter or employer. In the letter you should be as personable, yet professional. It enables you to provide a solid first impression to your recruiter as to why you are the best candidate for the role and why you think that your skills and attributes are suited. Do not underestimate the impact of a good cover letter when applying for jobs!
Be concise and give examples
The key to an effective cover letter is to stay concise. Begin with a strong opening statement highlighting key achievements that you have accomplished and to quickly show your potential employer the immediate value that you bring to their organisation. As a guide use the format below to assist in the construction of your opening statement.
Situation: Explain a situation that you have been in before, e.g "In my previous role as a ….."

Task: Explain what you were tasked to do/ goals you had to achieve, e.g. "I had to……"

Achievement: What was it that you personally did that achieved or exceeded the goal, e.g "I increased …… or I generated ……. by doing ……"

Result: Prove the positive outcome of what you did, e.g "as a result……"
For example: "In my previous role as a senior sales manager, I had to consistently increase the sales within the organisation. Using my experience in financial management and sales development I boosted sales productivity within my team by 20% year on year, which generated the company XXXXX in additional revenue."
Tips for creating your cover letter
There are many facets to applying for a new job to ensure that you put yourself in the best possible position to succeed. It is not just the efforts that you place into creating the best CV for your prospective employer, your covering letter is the chance to hi-light your relevant experience. It shows you have put in the effort to tailor your response to the role and it's your chance to stand out from the other candidates, don't waste the opportunity with a generic letter.
Research
Research as much as possible about the company and those hiring so you can show your enthusiasm for the position and that you are serious and knowledgeable about the company.
Relate
Try to relate your skills and experience with your potential future employers goals and the job description. This enables you to show the clear link between what you offer in terms of experience and skills needed for the job.
Personable
Use terminology and wording that expresses your personality. This helps to make your CV stand out because it is less of a point-by-point document that has no persona unlike you CV. It enables you can show your values, motivation, desire, and inspiration to become a part of the team/company that you wish to join.
It is very easy to become engrossed with 'selling' yourself with a cover letter and putting too much information into it. Always be mindful that someone is going to read it (more likely skim-read it) and so it needs to be concise enough to put the point across but personable enough that they can connect with you. A rough guide would be about two or three paragraphs on one page.
When the competition is high, it is not enough for you to just put your CV in for consideration. Unless it is not requested or there is not the option to upload a cover letter on the application website, then it is highly advised to have a great cover letter to differentiate you from the other applicants.
If you are in need of assistance with your cover letter or are looking to ensure that your CV is prepared and ready for submitting, then feel free to contact us at info@aviatorjob.com and we will be happy to help.