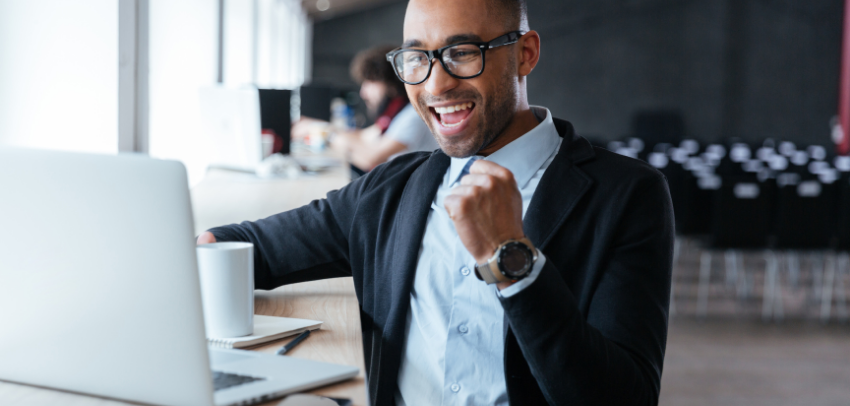 So, you're keen to get a new role in the aviation industry? But maybe you've been put off by the amount of admin required. It can be a bit of a slog to find all the various job postings, have your resume updated and uploaded and do the immense amount of legwork just to get in front of your dream employers. 
We get it. That's why we've made creating your profile on AviatorJob as easy as possible.
Creating Your Profile on AviatorJob
Creating your profile on AviatorJob is easy, we promise! We've streamlined it to make it as quick and pain-free as possible. And we've even created a cheat-sheet to walk you through the steps quickly.
Joining is FREE (and easy)
Your first step is just to join. It couldn't be easier. Simply head over to our main page and click 'Join' in the upper right-hand corner. You don't need a lot of information to start – just your name, email address and the general role type you're looking for.
If you're ready to upload your resume and photo here, great! If not, you have a chance later on.
Use to Easy-to-Use Dashboard
Once you've joined you have access to our easy-to-use, intuitive dashboard. You can upload your CV/Resume and add a Cover Letter with just a couple of clicks. And if you need some help writing your resume, we have a link right on the page that will take you to Purple CV Writing Services, who will be more than happy to help you.
You can also access all the Job Alerts that are tailored here for the type of role, and location that you're searching for. Once you've found a job that you're looking for, you can save it and manage it right from this dashboard. And you can see who is looking at your profile through our innovative 'Profile Views Stats'. This helps you know how close you are to finding your dream job and whether you're getting the traction you want (and if you're not, get in touch, we can help!).
You'll also want to upload a photo. It doesn't have to be a full professional photograph, but something that shows you in a good light. Our suggestions are to wear a neutral outfit, have a plain background, have the picture be in focus and, of course, smile. 
Tailoring Your Information
To make the best use of Job Alerts, you will want to tailor your information. This means that the job alerts that come directly to you will already be vetted for your particular job search, saving you time and energy. To do this, you'll want to set your preferred job locations and job type preferences. 
Start by updating your preferred job locations. This is easy to do by clicking on the 'Profile Settings' tab from within the dashboard, and then on the 'Your Location Preference' link. You can then set up to three preferred locations for roles, as well as three that you'd like to opt out of. 
Then tailor your job type preferences. You do this by clicking on 'Your Job Preference' and indicating job titles (you can choose multiples), whether you'd like it to be a contract, part time or permanent role (or something else entirely) and even specify keywords that highlight your skills and talents, as well as education and any other applicable experience. 
This is the area where you'll also select your main category of job, the sub-categories and indicate some pre-populated keywords that will help narrow down your search. Finally (and importantly), this is where you indicate the salary range that you're looking for.
CHEAT SHEET
1. Join Us!
Join AviatorJob.com
2. Dashboard
Get familiar with your dashboard.
3. CVResume
Upload your CV/Resume.
4. Smile!
Upload a photo.
5. Letter
Upload a covering letter.
6. Location
Tailor your location preferences.
7. Which Jobs?
Tailor your job preferences.
8. Need Help?
Get in touch if you need help!
We're Here to Help!
Our job is to help you find the role you're looking for (and help employers find you). If you're struggling with any part of your AviatorJob profile, get in touch. We're here to help!
Find out how AviatorJob can help you with your next international aviation job.