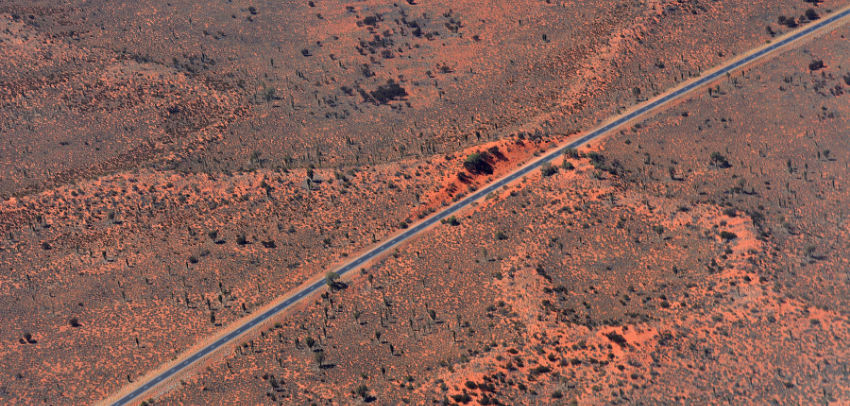 Drone or UAV piloting is accelerating at a rapid pace. In fact, the drone services industry is projected to rise to $63.6 billion by 2025. None of this can be possible without drone pilots.
Today's drone pilots are moving away from offering it as an add-on service or a small part or their full time role. They're less often doing it as a side hustle or part time gig. Instead, many drone piloting roles are now permanent, full time career piloting roles. Roles that require not just qualifications, but skills akin to those required for traditional pilots, as well.
What is the difference between a drone and a UAV?
There's actually no difference, and in this article we'll be using the terms interchangeably. Both are aerial devices that can fly with a human remotely controlling them, or via pre-programming such as fixed wing vertical take-off drones.
Becoming a Career Drone or UAV Pilot
There are generally three types of professional drone pilots:
People who are drone hobbyists.
People who use drones as part of their job or in other aspects of their business—such as filmmakers.
And people who want a career in drone piloting.
It's this third prong that we're interested in here, because this is a growing space for candidates who are looking for roles in the aviation industry. 10 years ago there was no such thing as a career drone pilot, but there certainly is today.
Roles for a Career Drone Pilot
There are many, many full time and in-house roles for the career drone pilot. These are roles where the remote piloting is the full time role and you are hired to perform that role for one company only. (As compared to freelancers or contractors who may have many clients and work for them as needed.) 
And there are many different industries that need full time drone pilots with more are coming online every day. Some of these include:
- Construction / Mining / Aggregates
- Filmmaking
- Public Safety
- Insurance
- Agriculture
- Transportation
- Energy
- Telecommunications
- Education
Prerequisites to Becoming a Career Drone Pilot 
So if you want to become a career drone pilot that is desirable by employers and recruiters, what do you need?
License
Drone operators across the globe will be required to obtain a commercial license to operate within each national airspace. Each nation has its own set of rules and its own safety regulations.
For example, the European Union and all its member nations divide drones into three categories depending on their use and their weight—the Open category, Subcategory A3 and Specific and Certified categories. These categories govern how close drones can come to 'uninvolved' people, how high they can fly and the specific additional category licenses you might need.
Once you've chosen the right category, then you can begin the licensing process by registering with your country's National Aviation Authority.
In Australia, on the other hand, commercial drone pilots must have a remote pilot licence called an RePL, which is obtained from the Civil Aviation Safety Authority. They also must have (or their employer must have) a remotely piloted operators certificate, known as an ReOC.
Every other region will have its own rules, regulations and licenses, too. Understanding how you want to use your drone, and how you are permitted to is vital to understanding what license you might need. And the right licensing is vital to becoming a career drone pilot.
Job-Related Requirements
Having a commercial drone license isn't enough. After all, a full time drone pilot job may have many facets to it beyond simply flying the drone. For example, it's quite common for a drone pilot role to include the processing and analysis of data and information. This could mean compiling survey information, writing reports on assets or even editing video.
Some of these also include: 
- Piloting, maintaining and repairing UAVs
- Controlling UAVs remotely, or pre-programming UAVs for independent operation
- Operating digital cameras and sensing equipment
- Obtaining and processing aerial imaging and associated data
- Keeping log books
- Submitting any required administrative information to relevant authorities.
- Understanding and preparing yourself for the other aspects of the job is important to ensuring that you're a great candidate for a full time drone pilot role.
Safety Requirements
While this will likely be part of your training and licensing procedures, understanding the safety regulations around drone piloting is also necessary. For example, in the EU, the US, Australia and other regions, the altitude is limited to 400 feet. This is important to understand and follow because the lowest range of the flight path is 500 feet.
Other skills
Being a remote drone operator also requires certain other skills. One of the most important is the ability to work remotely and independently, but there are many others.
Some of these include:
- Good hand-eye coordination.
- Ability to work independently without supervisory management.
- Be confident working in outdoor, remote locations.
- Strong ability to work with technology.
- The ability to read complex maps and 3D displays.
It's Time to Get Onboard
If you've been considering a career in UAV or drone piloting, now is a fantastic time to get on board. UAV operations is a developing industry and it is growing by leaps and bounds. And one of the places where opportunities are really increasing is for dedicated pilots with strong technical skills.
With roles expected to double in the next five to 10 years, there's no better time to become a drone pilot.
We're Here to Help!
Our job is to help you find the role you're looking for (and help employers find you). If you're struggling with any part of your AviatorJob profile, get in touch. We're here to help!