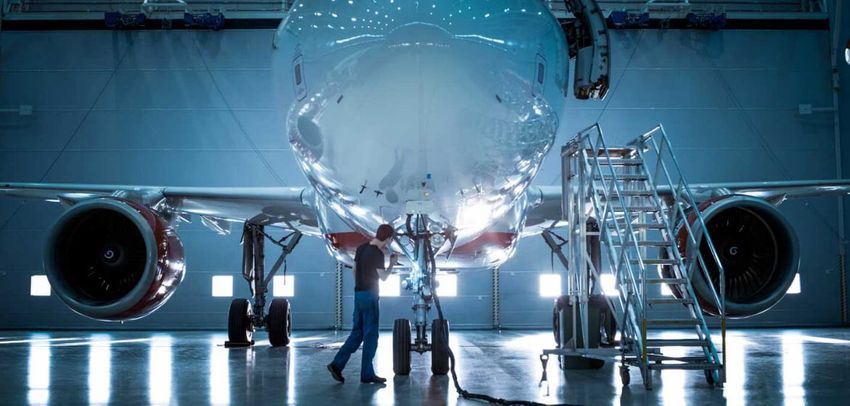 It was the absolute love of aviation that drew me towards a career in aircraft maintenance. My dad is a mechanical engineer, so I was exposed to all manner of mechanical practices from an early age.
There are essentially two avenues to choose from; avionic and mechanical. A fully licensed engineer has the ability to sign for any maintenance that has been carried out on the aircraft and release it back to service. This is commonly called CRS (certificate of release to service) and effectively is a statement saying that the aircraft is fully serviceable and airworthy. It is a big responsibility and one that takes serious courage to say, "no, I am not releasing this aircraft for service", when there are 200 people already onboard!
However, there is a great deal of satisfaction when you have discovered a fault, resolved it and returned the system and hence the entire aircraft back to its full function.
You could help resolve an issue that allows an aircraft to depart, delivering loved ones to far flung locations, or the person that keeps our wonderful air ambulance helicopters airworthy and able to attend the critically ill. The job satisfaction is immense.
Getting there is tough, requiring commitment and be preparedness to fail. Learning from these failures will make you a better and more knowledgeable engineer.
If you are fortunate enough to gain employment as a mechanic, it is a great way to start. Your scope of work will be limited, along with the type of tasks that you can personally certify, but you will learn the aircraft inside and out standing you in good stead for your future career.
The next stage is to become licensed, requiring you to pass a series of modules, covering subjects such as maths, electrics, aerodynamics, propellers, materials and hardware.
This will usually take you a minimum of 18 months to complete. Most people spread it out a little as it is time consuming and can be quite frustrating, with a 75% pass mark and failure meaning a three month wait before attempting again.
The next stage varies from company to company, but effectively known as an 'A licence'. This may be referred to as a technician or a licensed mechanic. Your scope of work increases with the ability to undertake inspections, defect rectification and most importantly you can now certify certain parts of your work. You will require a 'type course', which is aircraft specific where you learn the specific airframe and all its associated systems in detail. In some cases, you can release an aircraft for service.
The final stage is the fully licenced engineer. Again, you will have needed to complete a type rating course which is in even greater detail and typically will take anywhere from 10-14 weeks. Any license usually requires an 'on the job' training record whereby you must complete certain tasks, have them signed by an authorised person—usually another already certified engineer with that type—before submitting it to the national civil aviation authority. It will then be listed on your licence.
In the past, there have been various courses that have made the whole process a little shorter. The requirement encompasses a minimum of five years maintenance experience, with a personal experience logbook showing a wide range of tasks across all chapters submitted as evidence. It can be a slow process, but it allows you to build on your knowledge incrementally and gives exposure to tasks and defects that are less commonly seen.
Experience is everything in aviation. Aircraft design and construction is rapidly changing and the once distinct avionic and mechanical systems are now converging. Consider your avenue carefully and make sure you have the drive, patience and continued willingness to learn.
Complete your avionic and mechanical licenses and you will become a very sought-after asset with the flexibility to work across the globe. Good luck!