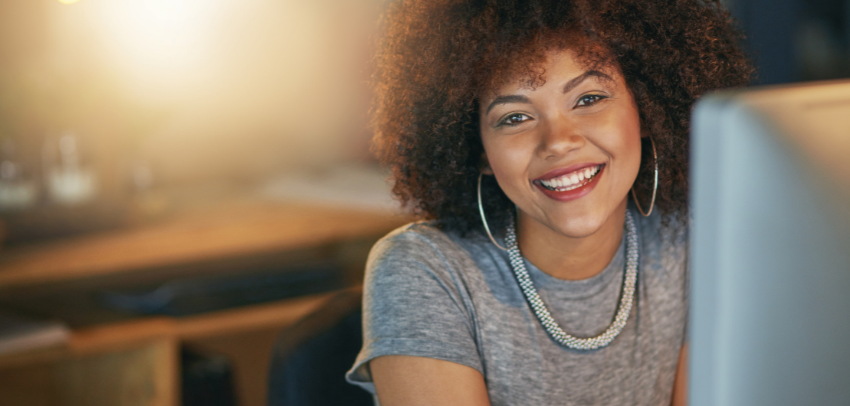 Finding a role that ticks all the boxes for you is only the first step. Once you've found your dream job, you still need to get a foot in the door – and that means a fantastic CV. 
The problem is that CVs, by their very nature, are all essentially the same. They give the reader your contact information, your job history, skills, education, project accomplishment and experience and maybe a titbit or two about your personal life. And if you're qualified for the job then it's likely the other qualified applicants for the job will have a CV that looks even more similar to yours.
Frankly, it's sometimes hard to stand out.
But we have some tips to help take your CV from average to extraordinary—and to help you stand out from the crowd.
5 Tips to Take Your CV from Average to Extraordinary
1. Tailor Your CV
Yes, it's more work, but tailoring your CV to the job you're applying for will give you that edge over the competition. It shows your potential employer that you're a serious candidate, and that you'll give the job that same serious attention.
One way to do this is to pick out keywords and phrases from the job ad and use them in your CV. For example, if the job description requires 'attention to detail' and 'strong analytical skills' use those exact phrases in your CV.
2. Focus on Your Achievements
If there was ever a time to boast, this is it. Your CV is the place to list all your (applicable) achievements. So don't just recite your job history. Instead, recite your wins. Say what you accomplished at each of those jobs. For example, you might say, 'Developed new safety processes that led to increased productivity of 8%'. Or created new testing methods for avionic systems that decreased faults by 2%.
Whatever it is, it's time to shine.
3. Quantify (i.e., Use Real Numbers and Data) 
Whenever you're listing your skills and achievements within your CV really try to quantify it. Use real numbers and real data wherever possible. Don't just say, assisted with contract negotiation. Instead say, negotiated contracts worth over $450,000 dollars. Don't just say, flew with Lufthansa. Say, flew with Lufthansa for 14 years, completing over 1600 passenger flights.
The more details, the more specifics and the more numbers, the better.
4. Focus on Relevant Information ONLY
When you're writing a resume it's tempting to throw in everything and the kitchen sink. But that won't help you stand out from the crowd or land your dream job. And the employer really doesn't care about those other things. He or she wants to know what makes you the best candidate for this job. And that means focusing only on relevant information.
Anything else is a waste of time and a waste of precious CV space.
5. Looks Matter
It's important that you make your CV visually appealing. There's many ways to do this, but some that we really like use the following techniques:
- Plenty of white space
- A bold header at the top that stands out from the rest of the copy
- Easy to read headings
- A side panel containing some 'quick' information, such as your contact info and primary skill set
Whatever you do make sure it's clear and easy to read, with different spaces and areas for different information. It should be easy to scan by a recruiter that will be looking at hundreds in a day. And it should be easy for those recruiters to pick out the information that they need (and that will make you stand out!). If there are big paragraphs of copy without any distinguishing features your accomplishments, skills and experience will be lost in a sea of text.
BONUS. Get Professional Help
There are professionals out there who are experts at making CVs shine. They know all the angles and methods to help you showcase your individual skills, accomplishments and achievements. And the best way to get those down on the paper.
We work with and highly recommend Purple CV as our go-to resume and CV experts. They recognise that your CV needs to be as individual as you and they can help you stand out from the crowd. Their experts can help you create a CV from scratch (and they'll never use a template) or help you zhuzh up your current version.
Professional CV writers know how to showcase your skills and tailor your experience so that the job of your dreams becomes a reality. Check out Purple CVs CV, cover letter and LinkedIn packages. They're ready to help!
What's Next?
Once you've taken your CV from average to extraordinary, it's time to start thinking about nailing your interview. Read our blog post, '5 Steps to Ace Your Aviation Interview', for some more great tips and tricks!
We've got great aviation jobs online right now. Check them out and get on your way to your next fantastic role.